Co-presented with The Power Plant
Now in the Gladstone Ballroom!
Asked by The Power Plant's Assistant Curator Jon Davies to respond to the exhibition he has curated, To What Earth Does This Sweet Cold Belong?, we assembled a program of 16mm films (old and new) that reinterpret the geometry of landscape and mediate the natural world in distinctive ways. Processing and refracting their surroundings, these filmmakers evoke specters of land, sea and sky through a variety of techniques including hand processing, animation, found-footage montage and dazzling experiments with light and colour. Dynamically poised between representation and abstraction, these landscapes of the imagination chart topographies both external and internal.
More information on the exhibition here.
Programme:
Radio Dynamics, Oskar Fischinger, 1943, 16mm, USA, 4 min.
Hotel Cartograph, Scott Stark, 1983, 16mm, USA, 12 min.
Untitled (Objects 3), Sophie Michael, 2008, 16mm, UK, 3 min.
And We All Shine On, Michael Robinson, 2006, 16mm, USA, 7 min.
Circa 1960, Chris Curreri, 2005, 16mm, Canada, 6 min.
Fuji, Robert Breer, 1974, 16mm, USA, 8.5 min.
Moment Musical, Bruce Checefsky, 2008, 16mm, USA, 6 min.
Calculated Movements, Larry Cuba, 1985, 16mm, USA, 6 min.
The Zone of the Total Eclipse, Mika Taanila, 2006, double 16mm, Finland, 2006, 6 min.
@ Gladstone Hotel, Ballroom! | 1214 Queen St West
Monday, May 16, 2011 | 8:00 PM screening, $5 suggested donation
Thanks to Canyon Cinema, Light Cone, Chicago Filmmakers and The Gladstone Hotel.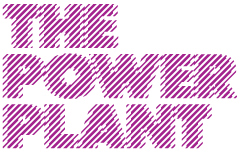 #28 = Monday 6/6/11 = Jaap Pieters in person!